Is it possible for anyone to buy a CH-47 Chinook? Is there a chinook helicopter for sale out there? Well…before 2013, the answer would have been mostly no. The CH-47 Chinook was originally designed for the United States Army and developed around their requirements. The CH-47 was at first only available to the United States Military, with the limited production civilian variant BV-234 Chinook designated for commercial applications.
Considered a weapons platform, the CH-47 was and still is a restricted and controlled rotorcraft. However, agreements eventually developed between Boeing, the United States, and international allies that brought the CH-47 Chinook overseas. The international community quickly recognized the unique and immense value a CH-47 brings to a defense force and began adding the Chinook to their fleets.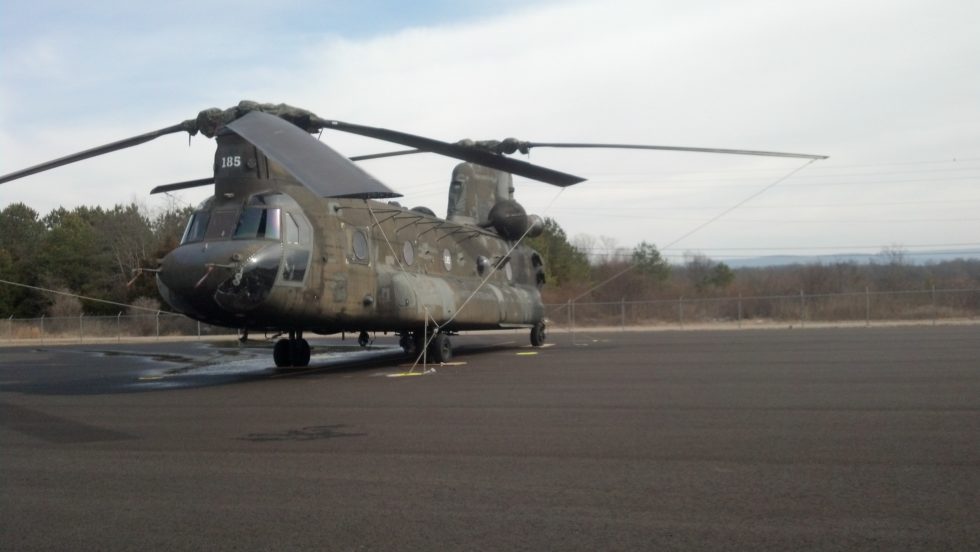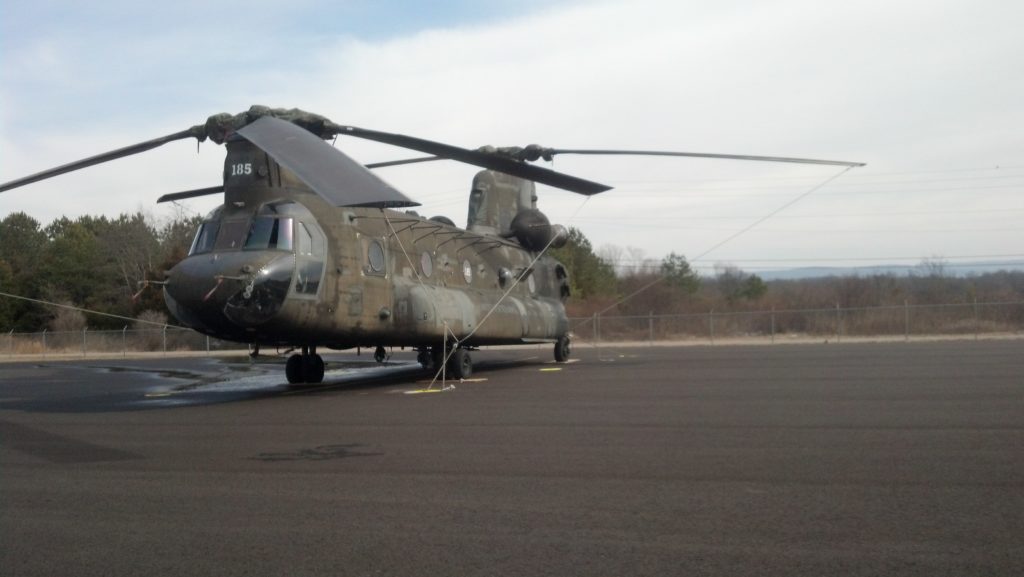 History of Chinook Helicopters For Sale
The first delivery of a CH-47A occurred in 1962. Over the next 51 years, the CH-47 Chinook operated exclusively under military umbrellas. In 2013 the United States Government put the very first CH-47 Chinook up for sale to the highest bidder. Driven by fleet modernization agendas and accumulating airframe time, the U.S. Government made the decision to liquidate older CH-47D models and invest in the upgrade to CH-47Fs and CH-47Gs. So, to explicitly answer the question, YES you can buy a CH-47 Chinook.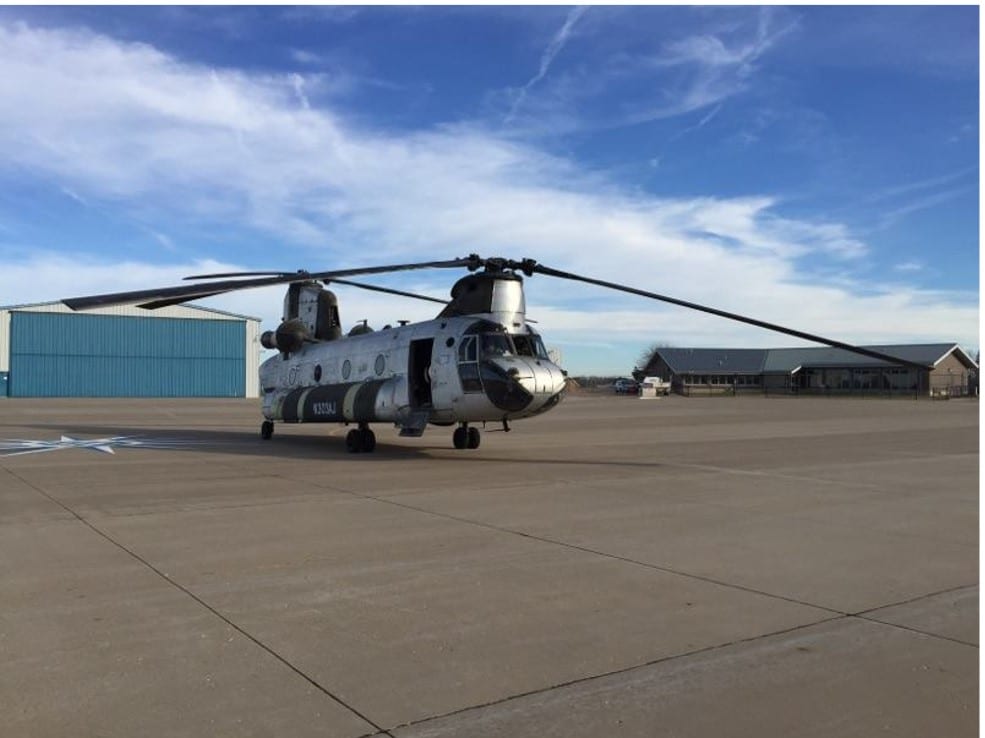 CH-47D Chinook Helicopters For Sale at Government Auctions
Beyond a simple "yes", following through on a successful bid for a CH-47D Chinook at auction included quite a few additional steps. A significant deposit, government background checks and approvals, the capability to fly the aircraft home yourself, and a very healthy risk tolerance was a requirement. You can imagine that the original bidders at the CH-47D auctions were quite serious. Even though the inherent value of the CH-47 was known, there was an incredible risk that the FAA would not approve the aircraft to fly and that operating the aircraft wouldn't be economical commercially. The CH-47Ds sold at auction between $2 and $3.5 million U.S. Dollars each.
Auctions of the CH-47D Chinook stretched over the next few years and have since concluded. The U.S. government auction was the most surefire way to buy a CH-47 airframe, but alas no more known CH-47D model airframes remain airworthy within the U.S. military fleet. Given the investment in new CH-47F technology, U.S. auctions are unlikely to happen for many years to come. In the past, the government was the only way to find a chinook helicopter for sale.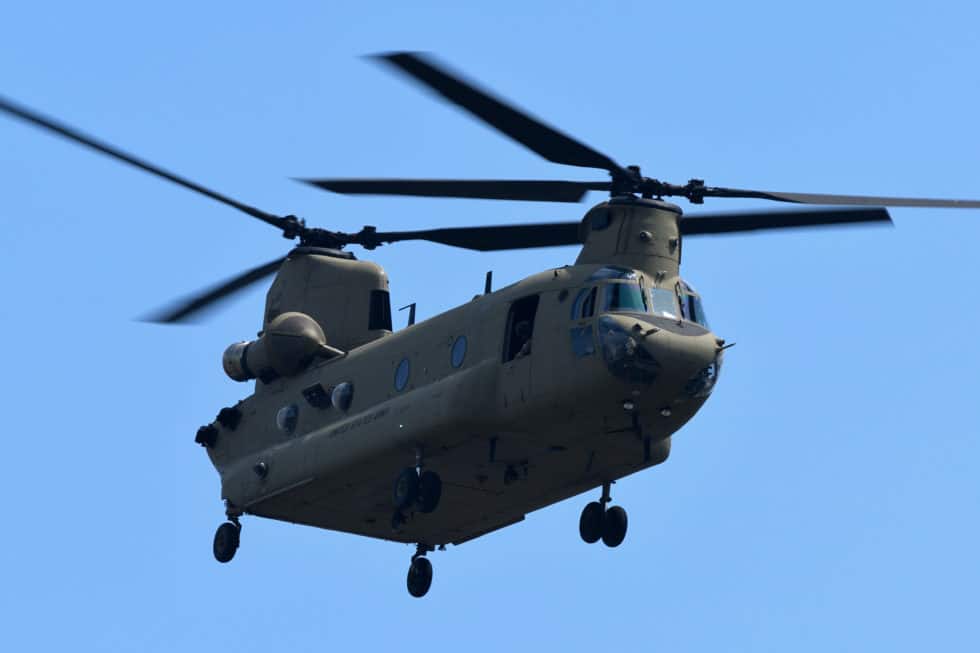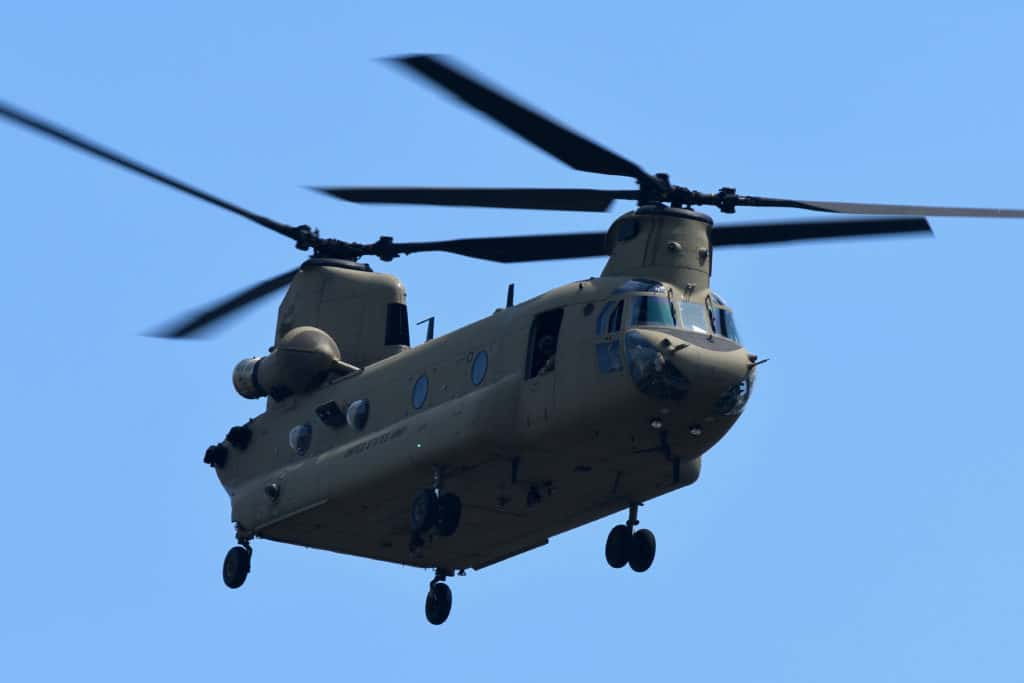 What About CH-47F Helicopters For Sale?
With all the incredible upgrades on the new Chinook model, can anyone buy a CH-47F? Unfortunately, probably not, with sales limited to the U.S. Military and approved allies.
But if you could, how much does a CH-47F cost? Without a direct quote from Boeing it is hard to know but we can extrapolate a bit from some recent purchases. In November 2019, the UAE reached an agreement with the U.S. Department of State to purchase ten (10) CH-47F airframes along with additional systems, equipment, spare parts, and training for $830.3 million US Dollars.
Let's assume you need all of that additional cost on top of the airframe to be sure your helicopter can even fly. That is $83 million US Dollars per CH-47F. In August 2017, Saudi Arabia came together with the U.S. State Department to purchase up to 48 CH-47Fs for an estimated $3.5 billion US Dollars. That is $72.92 million US Dollars per CH-47. In April 2021, the Government of Australia potentially reached an agreement with the U.S. Department of State to purchase four (4) CH-47F airframes with additional systems, equipment, spare parts, and training for $259 million US Dollars. That is $64.75 million US dollars per CH-47. So, you need to have anywhere between $60 and $90 million US Dollars to purchase a CH-47F airframe.
Expensive yes, but believe me, they are worth it.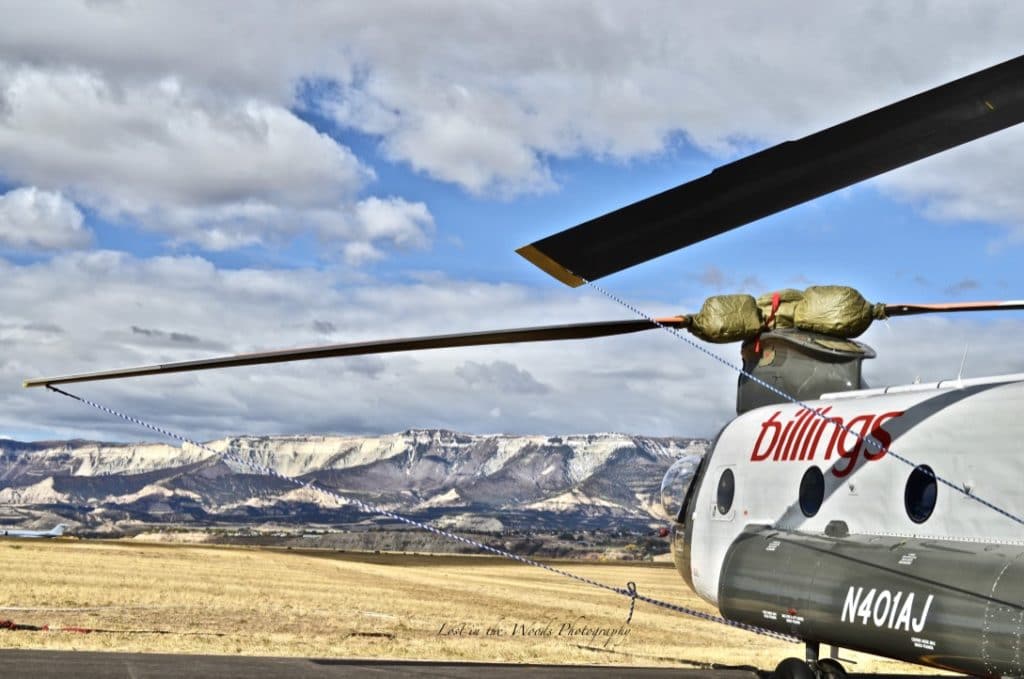 Can You Buy A Chinook Helicopter From The Commercial Sector?
Although the CH-47F may be out of reach, there remains an opportunity to find a CH-47D Chinook for sale from a commercial operator.
Today, there are four CH-47D Chinook commercial operators: Billings Flying Service, Columbia Helicopters, Helimax/Construction Helicopters, and Coulson Aircrane/Unical. In the commercial sector, CH-47D Chinooks are demilitarized and used for heavy lift helicopter services. Eventually FAA certified for restricted category flight, these CH-47Ds cannot carry passengers. Rather than troop transport, commercial CH-47Ds are used mostly for aerial firefighting, disaster relief, construction, logging, and utility support.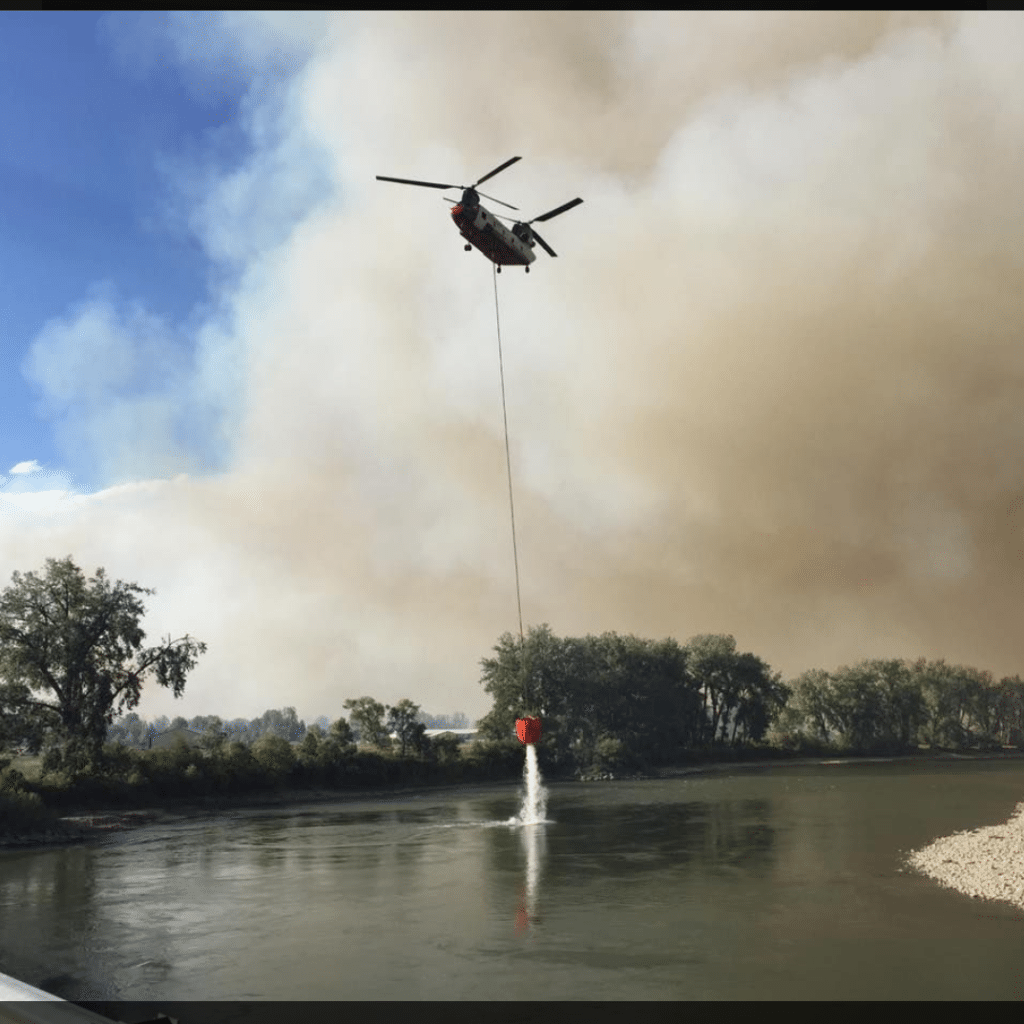 How Commercial Operators Use The CH-47D Helicopter
While commercial CH-47Ds still retain their military design roots, they have thrived in the worldwide heavy lift helicopter industry. Commercial operators are learning more and more about the platform every day, transitioning the platform to conform to FAA requirements. The commercial CH-47D is an incredibly valuable asset and now part of our capitalistic society. If you're looking for a chinook helicopter for sale, buying a CH-47D through a commercial operator is your best bet.
Being a commercial operator ourselves, we at Billings Flying Service hold the CH-47 in high esteem. (See our guide on why the CH-47D chinook helicopter is the ultimate heavy lift helicopter) We were the first commercial operator to gain an FAA Type Certificate for the CH-47D. Since 2013, Billings Flying Service has logged the highest number of commercial flight hours on the platform. Our Boeing approved AS9110 MRO facility repairs and overhauls our CH-47 components onsite to keep fleet readiness high. We strongly believe that our CH-47Ds are the most efficient, safe, and well-maintained Chinooks in the world due to:
A rigorous maintenance program,
Uniquely skilled staff,
Integrated and creative supply chain,
In-house engineering and MRO,
Dedicated focus on building a fleet of a single rotorcraft model, the CH-47D, and
Nearly 40 years of experience in the rotorcraft industry (prior fleet operations of UH-1 Hueys, Bell 206 Long Rangers/Jet Rangers, SA330 Pumas, Sikorsky S-61s, and UH-60 Blackhawks).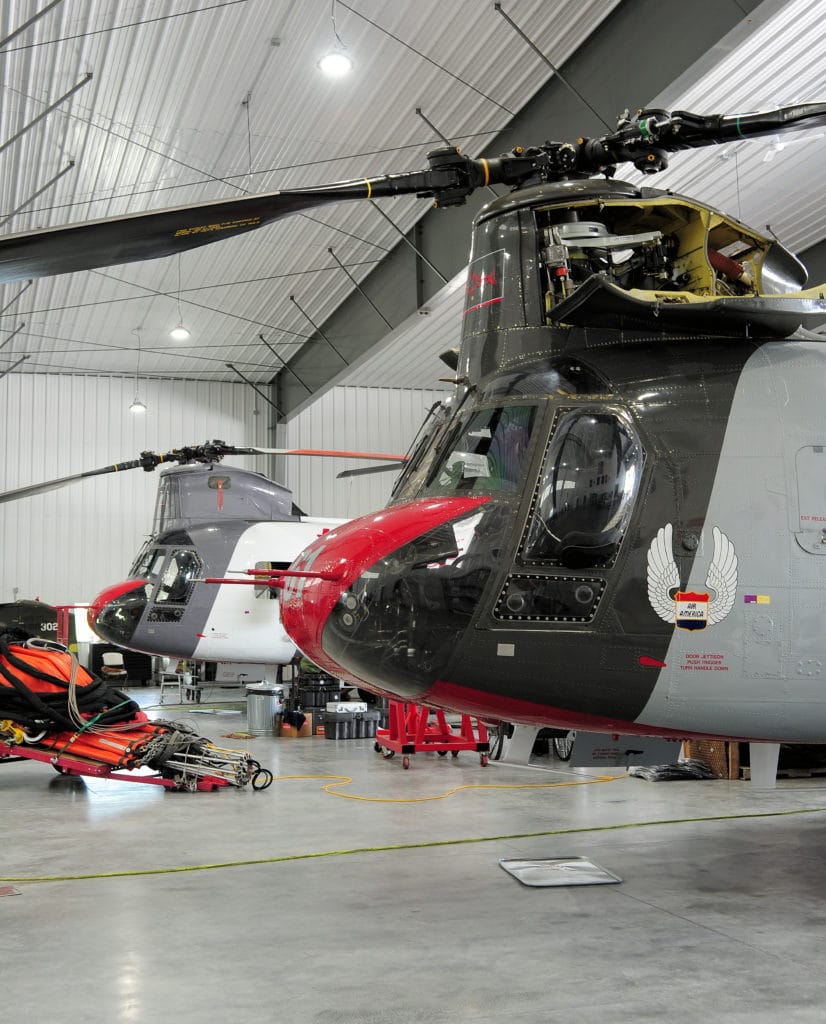 Looking for a CH-47D chinook helicopter for sale? Now could be the time
Now that the operation of a CH-47D chinook in the commercial sector has been proven, there is lower risk to acquire the aircraft. Standard commercial aviation practices and standards have been applied to the military foundation. A growing pool of FAA Part 145 repair stations are building capabilities to fix CH-47 Chinook components. There hasn't been a better time than today to join the CH-47 Chinook commercial operating fleet. This makes it not only easier to find a chinook helicopter for sale, but also to keep it running.
If you are interested in purchasing a CH-47D Chinook, give us a call at Billings Flying Service. 406.252.6937